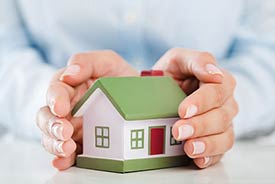 Estate planning is an uncomfortable subject and with good reason. No one likes to think about dying and conversations with relatives about their estates can be awkward and distressing. But don't let discomfort prevent this critical discussion from taking place. In reality, everyone is going to pass on at some point, and estate tax preparation is necessary when dealing with the wealth accumulated by a deceased family member. You don't want to leave the distribution of assets to the attorneys. And you certainly don't want to ignore the tax obligations placed on estates with more than $5.6 million in assets (as of 2018).
Linda's Accounting, LLC can help prepare for these unfortunate circumstances with their estate tax preparation services. With offices in Hackettstown, NJ and Belvidere, NJ, Linda's Accounting, LLC provides estate tax prep for filers in multiple states. So many different factors come along with estate planning, and accurate asset reporting is critical for your estate tax forms. Are dividends from stock holdings calculated correctly? What about rental income from properties owned by the deceased? Or interest on bank accounts, bonds, or certificates of deposit? These details must be reported on your estate tax returns and carefulness is the key to avoiding holdups. Linda's Accounting, LLC also helps with Form K-1 preparation, so heirs receiving assets will also know their tax obligations when using these services.
Estate planning conversations are never easy. Death isn't an easy subject to tackle, but it's essential to have your affairs in order once you reach a certain age or income level. Estate taxes are part of that conversation, and Linda's Accounting offers the services to make filing these documents painless. Changes are coming to estate planning with the new tax law, and you don't want to make mistakes when filling out your forms. The experts at Linda's Accounting, LLC guarantee accurate reporting, so everyone gets what's rightfully theirs (including Uncle Sam).